SUMMER GREETINGS!
Time certainly flies when you're having a blast. That's exactly what we do at Beverly's Birthdays….
A big hello from the entire Beverly's Birthdays crew! Since we last posted a blog entry (last March – WOW), we celebrated the following birthday months in style!
APRIL – TAKE ME OUT TO THE BALL GAME! 
In-line with the opening of the baseball season, we made sure our April birthday kids had a "home run" celebration! Activities included:
Baseball Cap Design
Pennant making
Baseball Bingo
Dizzy Bat Challenges
Baseball books
Baseball music and more!
MAY – WILD-LIFE ZOOTOPIA
Our May parties were absolutely WILD as we celebrated with zoo-animal games and activities. The parties consisted of:
Animal Mask-Making
Animal tattoos
Animal bingo
Safari hunts
Animal book readings and sound calls
Animal Charades
JUNE – SUPERHERO EXTRAVAGANZA!
June was absolutely SUPER! Our June birthday kids channeled their inner super-powers and we celebrated in style with:
Superhero mask making
Superhero carnival wheel games
Superhero Bingo
Superhero tattoos
Hulk hands egg races
Pin the star on Captain America
JULY – PIRATE FUN!
We took July out on the open sea and celebrated our birthdays as pirates. The kids had a blast with our activities:
Pirate Hat making
Parrot designs
Walk-the-plank games
Pirate Bingo
Pirate Tattoos
Pirate treasure hunts to find their GOLD (treat bags)
THE SUPPORT IS ASTOUNDING!
Each party we celebrate is made possible by the support of our amazing volunteers and donors. The smiles you see on the faces of the kids we serve are brought about by the amazing people that come to and support our programs. We are blown away by the number of hours spent each month: baking, packaging, shopping and partying in order to support our organization. There are numerous ways to get involved, and our BIRTHDAY CHEER SQUAD never fails to step up in times of need. In a world that is often filled with  sadness and doubt, we are lucky to have a constant reminder of the GOOD that is out there. Thank you, Pittsburgh, for your hearts of (black and) GOLD. 😉 We could not do what we do without your continued love and support. KEEP ON SPREADING THE SMILES…
IT'S ALL ABOUT PERSPECTIVE
As Program Managers, Martina and Kate are often asked to explain what they do as an organization and why it matters. Often times, it's hard to put into words what we do. It all comes down to experiences….
Each event we throw is a little bit different. Sometimes we come back from a party with a million stories to share on "what the kids said" and "why laughter was shared". Other times, we have a single moment that sticks with us and makes us take a step back and put life into perspective. The easiest way to explain is to share our own experiences:
Martina's moment with Mc Chicken: Martina was getting prepared to host her monthly party at an organization we support in McKeesport. As she was packing up her gifts for the party, she remembered that Kate mentioned that one of the kids celebrating their birthday that night specifically requested a Mc Chicken sandwich as their birthday gift. (Yes. He asked for a sandwich for his birthday…). Kate and Martina giggled about the silly request and not thinking too much about it, Martina stopped at Mc Dondald's on her way to the party. She bought the boy 2 Mc Chicken sandwiches to accompany his birthday present. When she arrived to the party, and presented the sandwiches to the young boy, he was OVERJOYED. Martina had never seen someone so ecstatic to eat a sandwich from McDonalds before. This moment reminded her of the importance of the simple joys in life. We often put so much weight on silly and unimportant things that we forget to acknowledge the simple joys around us. Whether the party was a huge hit or not, Martina felt fulfilled leaving the event, knowing that she was able to make one kid smile and enjoy their day…All because of a sandwich or two…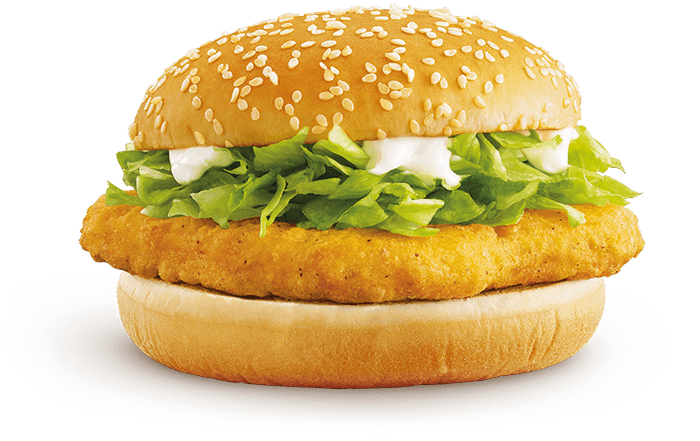 Kate's Make a Wish Story: In July, Kate threw a pirate party at a shelter in Glenshaw, where we celebrated two young boys. After playing pirate bingo, crafting pirate hats, and taking the kids on a big treasure hunt, it was time for us to sing happy birthday and devour the sweet treasure chest cupcakes. The kids finished singing happy birthday and Kate quickly reminded the birthday boys to make a wish as they blew out their candles. One boy, who had just turned ten, quickly walked up to Kate after blowing out his candle and told her that his wish was "for this moment to be longer." Kate fought back the tears, as this simple statement so quickly reminded her why the work we do is so important. She left there and prayed for this boy to remember and keep this happy memory with him forever. We may not be able to freeze these special times for the children as we so wish that we could, but knowing that he'll be able to look back on his 10th birthday fondly makes everything worth it! As Dr. Seuss said and Miss Megs so often reminds us, "You never know the true value of a moment until it becomes a memory."
An 'AHA' moment for a board member: One of our sweet board members and volunteers shared this story with the Beverly's staff after volunteering at a party at the Bradley Center in July. Mike wrote, "At the party last week,  I really got to spend some QT with a sweet girl who was thrilled to have Moe's & cupcakes. She was also on a high risk watch and almost wasn't allowed to go outside, so I'm glad she got the clearance and she nailed it!
As we sat in the sun watching the events unfold she mentioned to me how much she was excited to finally be 18 this coming Friday and how much she admired the other volunteer's dress. So much so, that she exclaimed this across the bustling courtyard. She then turned to me and said, "I really like that dress she has, and I would love to have one like that someday."  This one exchange re-centered me, almost instantly, and provided perspective, and a big announcement in my head to Shut Up about my 'problems.'  I legitimately left that evening and cried in the car on the way home. I had always felt our mission, but never to this degree.  I get to leave this and go home to my comfortable environment, but this is her daily life.
A call to action. Rachel, a staff member from the Bradley Center, reached out to thank me and I immediately knew I wanted a way to get this girl the dress. We worked it out and I'm excited to announce that today after work I'm passing off a personalized birthday card for her, with a Target Gift Card stuffed inside.  The staff on her unit received permission to take her to Target to pick out her favorite dress and new shoes…all in time for her special day this Friday.
So here's to you all for allowing me this opportunity and for the chance to truly make a smile matter."
To wrap it all up: Yes – At the end of the day, we are celebrating birthdays. At the root of it, however, we are celebrating PEOPLE: striving to spread joy, reminding individuals that they matter, making sure laughter, smiles and love are shared each day of our lives. Each of us is special and deserves to be acknowledged for being so. With that all in mind, we continue to spread birthday cheer, 365 days a year! Life is a party!
STAFF UPDATE
We are thrilled to announce that our Founder, Megs Yunn, gave birth to her 3rd child: A beautiful baby girl named Sadie. Both momma and baby are happy and healthy. Congratulations to the entire Yunn family. Such a beautiful blessing. HAPPY BIRTHDAY, MISS SADIE!
Thanks for reading! Enjoy the rest of your summers and check back soon to see what we have planned for this fall! Lots of love and cheer to be spread!
Birthday Cheer~
The Beverly's Birthdays Team